All You Need To Know About Going Blonde – Top Tips from Partners Hair Salon in Dundee
Achieving the perfect blonde colour takes skill, knowledge and confidence so it is always best left to the professionals at Partners Hair Salon in Dundee.
With an in-house Wella Master Colour Expert and a highly trained team of colour technicians – we have a vast knowledge of the science of hair colour and colour placement which results in perfect results for our clients, and we'll always maintain the health and integrity of your hair.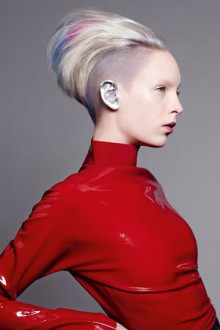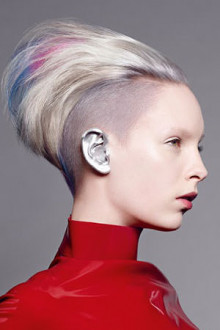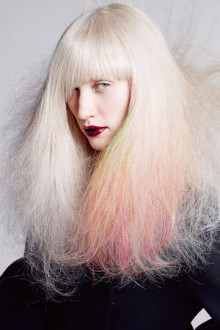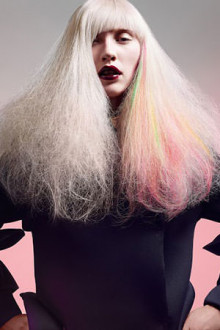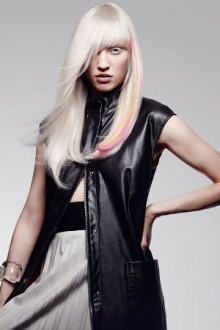 There are thousands of blonde shades and it's important you have the colour you desire, so please book in for a complimentary colour consultation prior to your appointment. In the meantime, check out this article which answers lots of your questions about what it takes to transition to blonde…
Will Blonde Hair Suit Me?
You can choose any blonde you desire, but the hair experts at our salon in Dundee can also advise you on the perfect blonde for you. Here is a quick guide:
Light Skin Tones – Choose golden, strawberry or light blonde colours.
Medium Skin Tones – Opt for honey or golden blonde, beige blonde, and light blondes with
warm tones.
Dark Skin Tones – Warmer, darker blondes work best such as caramels and golden blondes.
If you've seen a blonde colour you love, show the image to your hairdresser. Partners Hair Colour Specialist, Stephanie Mclaren, says;
My personal favourite blonde right now is Charlize Theron. She has experimented with lots of different tones and styles, depending on trends and her film roles.
What Are The Most Popular Blonde Hair Colours?
Where do we start? There are so many to choose from. The most popular right now are highlights, balayage, platinum ice white blondes, silver grey tones and golden blondes.
What Blonde Hair Techniques Do You Offer?
Highlights, balayage and colour toners remain popular, while others love all over permanent or semi-permanent hair colour. To be honest, we offer a whole range of blonde techniques. All you need to do is talk to your stylist about the look you want and we can then recommend the best technique to get that look. If you want to get all technical, check out these hair colour terms…
Foiling/ Babylights/ Microlights/ Scatterings
Flashlights or Colour Panels
All-Over Hair Colour
Glossing to Enhance Colour & Shine
Ombre, Balayage & Root Stretching
Colour Melting
Multi-Toning
How Much Will It Cost To Go Blonde?
This really does depend on your hair condition, length and technique or level of blondness you want to achieve. Book in for a colour consultation where we can give you a no-obligation quote. You can also check out our price list for all our hair colour pricing options here.
Can Brunettes Go Blonde?
Brunettes can transition to blonde but it's worth bearing in mind that this will take time to achieve. Book in for a hair colour consultation so we can explain the process, time, colour that will be achieved and price.
Will Going Blonde Ruin The Condition Of My Hair?
Advances in hair care products mean we can protect and even strengthen your hair during the hair colouring process. At our award-winning Dundee Hair Salon, we offer great hair protection services in-salon including WellaPlex.
WELLAPLEX: WELLAPLEX is a new technology that helps to strengthen your hair, leaving it healthier and more manageable. Partners Hair Salon in Dundee, WELLAPLEX with Opti pH System can be used during your hair colour or as a stand-alone treatment. This is the only product we recommend for use with Wella Professionals colour & lightening and it will add just 10 more minutes to your usual hair service. Find out more here.
What Are The Benefits of Having Blonde Hair?
We love all hair colours here at our salon in Dundee, but as we're talking about blondes, here are just a few reasons you might want to join the blonde brigade!
Blonde is somehow innocent and sexy at the same time. In the wise words of our very own Director, Pauline (pictured left) "Blonde's DO have more fun!!!".
Blonde is feminine but can also have a 'surfer dude' quality about it. Fun pastel colours or hair chalks really show up well on blonde hair.
Blonde is a real head-turning hair colour. Marilyn Monroe. Cameron Diaz. Brigitte Bardot. Need we go on…?
Are There Any Disadvantages To Having Blonde Hair?
If you opt for an all-over new hair colour, you will need to pop into the salon to have your root regrowth touched up every eight weeks or so. Highlights are much less obvious and you can have a T-section cover-up every eight weeks or so. Balayage is even lower maintenance and you may not need to pop into the salon for even longer. Having said that, we reckon you'll want to come in for a toner or glossing treatment to boost your colour – and we all love a spot of pampering at our top Dundee hair salon, don't we?
Why Should I Use A Purple Shampoo?
You can also prolong the life of your blonde hair colour by using the right hair care products. Professional colour-enhancing or colour-safe shampoos and conditioners are a must if you want to stop your blonde shade from looking washed out or brassy.
You can showcase the beauty of grey, white or light blonde hair with a clarifying purple shampoo which has a neutralising effect to get rid of unwanted brassy tones. When hair is lightened or turns grey, its natural warm tones become visible which can look yellow. A deep purple shampoo can also nourish and protect the hair and give a welcome boost of shine.
Which Products Do You Recommend for Blonde Hair?
We highly recommend alternating between Wella Silver shampoo – a must for neutralizing any warm tones keeping that bang on trend cool tone – and Keratin Shampoo. Ask your stylist for more information.
How Do I Remove Brassy Tones From My Blonde Hair?
A toner is a great tool for neutralising unwanted yellow or brassy tones from blonde hair. Just like a purple or violet-toned shampoo, a toner can neutralise the brassy shades, while also adding shine to your hair. We highly recommend Wella's Colour Fresh toner.
Do You Offer Colour Correction Services?
If you've had a hair colour disaster with an at-home hair dye kit, we can help correct your hair colour. Book in as soon as possible for a consultation so we can assess your hair and work on a plan to get it looking healthy and a beautiful colour once again.
How Do I Book In For My New Blonde Hair Colour?
Call our salon on 01382 732737 or book online here. Please remember that we offer free hair colour consultations and it is also important you come in for a simple patch test 48 hours prior to any colour appointment.
Areas We Cover
Dundee
Broughty Ferry
Angus
St Andrews
---