Viridian Product Range at Partners Beauty & Hair
Partners Hair & Beauty are proud stockists of the award-winning vitamin brand, 'Viridian' at our Dundee Hair Salon - amazing products for optimum skin, hair and nail health!
Partners Stylist Qualifies For 2014 Wella Xposure Competiton
We are thrilled to announce that Partners Hair & Beauty Stylist Marc has Qualified for the next round of the 2014 Wella Xposure Competiton in London.
MAC Makeup at Partners Beauty & Hair
Partners Hair & Beauty are thrilled to announce that we will now be using the full Professional MAC Cosmetics Make-up range at our Dundee Hair & Beauty Salon.
Oscars 2014 Red Carpet Hairstyles
We can always rely on our favourite celebrities to showcase some daring new hair styles and bold fashion looks for the red carpet. Here's our favourite hairstyles from this years Academy Awards.
THE DRY REMEDY FAMILY HAS BEEN REVAMPED
The NEW Dry Remedy range has been reformulated and repackaged and now drenches even the driest, most brittle hair with moisture. As part of its quest for hydrated hair, Aveda is introducing Dry Remedy Daily Moisturizing Oil with its key ingredient sourced in the moisture rich forests of Brazil this offers a unique solution for parched, brittle hair.
If you're looking to kick start your new year with a new hairstyle then check out our predictions for the hottest hair trends in 2014 from Partners Hair and Beauty, Dundee.
Pregnancy is a wonderful experience for women, but with fluctuating hormones some days pregnancy symptoms can leave you feeling pretty awful and can also lead to hair changes during pregnancy. You may need a trip to Partners Hair and Beauty in Dundee for that 'pick me up' you deserve to make you feel and look beautiful!
Summer Hair and Beauty Ideas
The latest Summer hair trends and beauty ideas from Partners Hair & Beauty in Dundee. The amazing Shrinking Violet Body Wrap as well as Summer hairstyles including plaits and braids, long Bohemian hairstyles and the latest pastel, blonde and ombre/reverse ombre hair colours.
Prom and Graduation Hairstyles and Beauty Ideas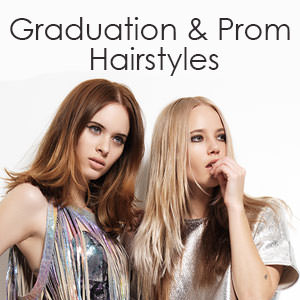 If you are looking for great hair styles for graduation or prom then Partners Hair and Beauty in Dundee has some great ideas for you. We've come up with some fabulous on-trend prom and graduation hairstyles for all hair types.
WINNER – Best Hair Stylist 2013 – Scottish Hair and Beauty Awards
Our amazing Donna has won Best Female Hair Stylist in this years Scottish Hair and Beauty Awards.
Hair Cuts & Hairstyles for Different Face Shapes
Do you know your face shape? Did you know that the best hair cut and hairstyle for you will flatter your features and your face shape. Take a look at Partners guide to face shapes and the best hair cuts and hairstyles here...
Blonde Hair Colour Styles – The Celebrities
Blonde is the sought after hair colour for the summer. From platinum to honey blondes, ash blondes to dirty blondes. We have looked to our favourite celebs to seek inspiration from the best blonde hair colours out there!
Hair Styles at the Brit Awards 2013
The Best Hairstyles at the BRIT Awards 2013 London's O2 Arena hosted this year's Brit Awards...
2013 Women Ahead Business Awards
Partners Hair & Beauty Salon was a finalist in the Most Enterprising Business of the Year Award in the 2013 Women Ahead Business Awards
Products of the month – Be Curly
Reduce Frizz and elongate tight curly hair by conditioning and smoothing hair with our NEW be curly Curl Controller.
Red Hair Colour at Partners
From natural red hair colours to vibrant rich colour drenched cartoon-esque reds. Tangerine red hair to copper, golden and auburn red hair hues - be inspired with Partners' guide to Red Hair Colour!
The Best Salon in Dundee? Partners Beauty & Hair.
If you've come across the Partners website because you're looking for the best hairdressing salon in Dundee, then you have come to the right place! We've just been taking a look at some of our client reviews for Partners Hair, Dundee online and on our Facebook page and the lovely comments really do fill us with such pride! We would just like to take this opportunity to thank every one of our valued clients for taking the time to post a review of our recommended hair and beauty salon in Broughty Ferry, Dundee...
At Partner's, we take pride in creating some of the most beautiful bridal hair styles so that you look perfect on your big day!